To record yourself presenting the Circle of Wealth with Loom.
First, open the Circle of Wealth and log in.
Then Go to loom.com and log in to your account. (If you don't have one, create one.)
Click on "New video"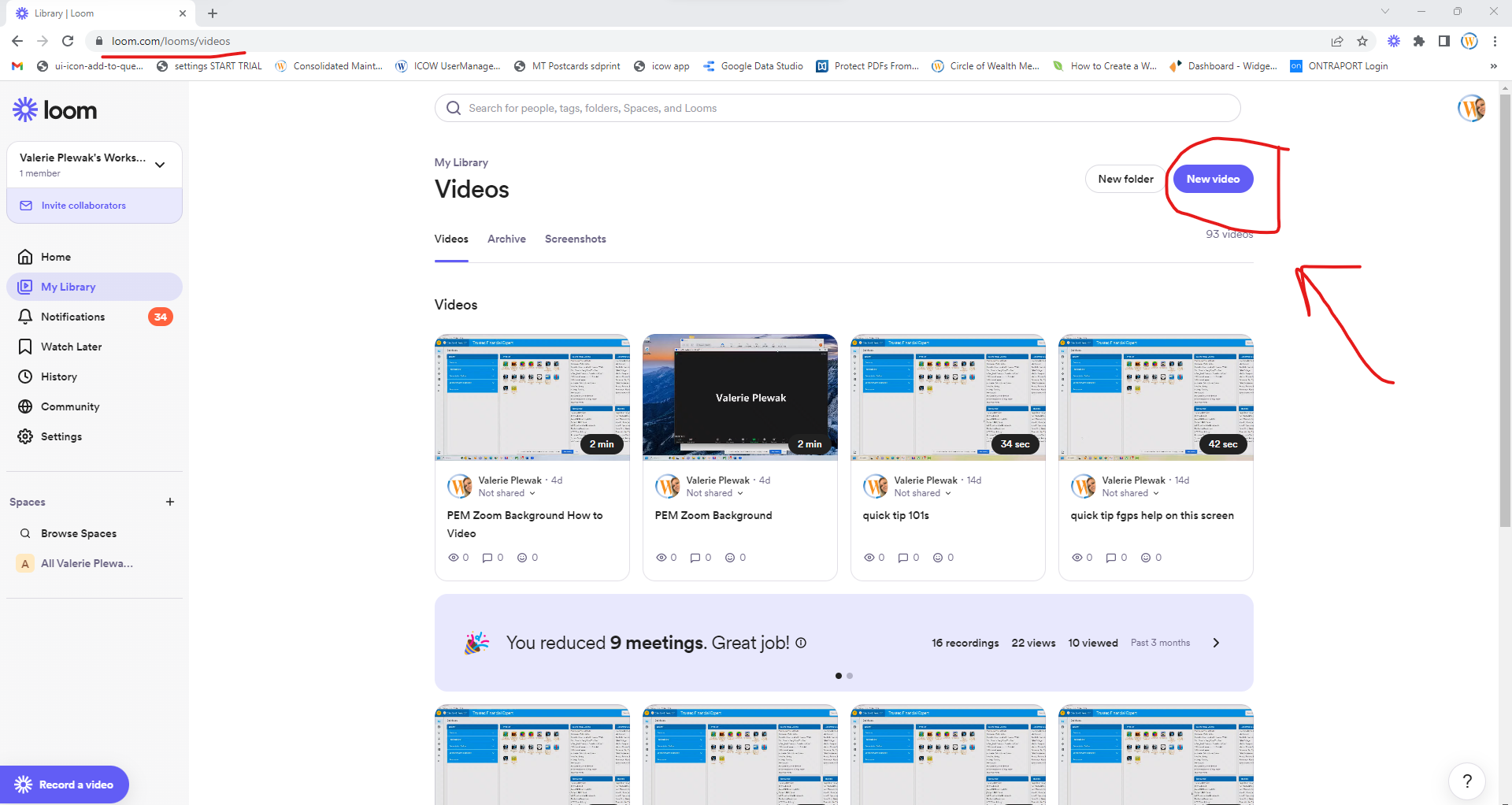 You will then get a popup window, now select "Record a Video"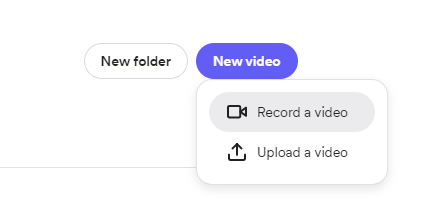 Another pop-up window will appear asking you what you want to record. (I typically pick full screen with no camera and I use my "headset" for my microphone. )
Pick your preferred options and then click "Start Recording"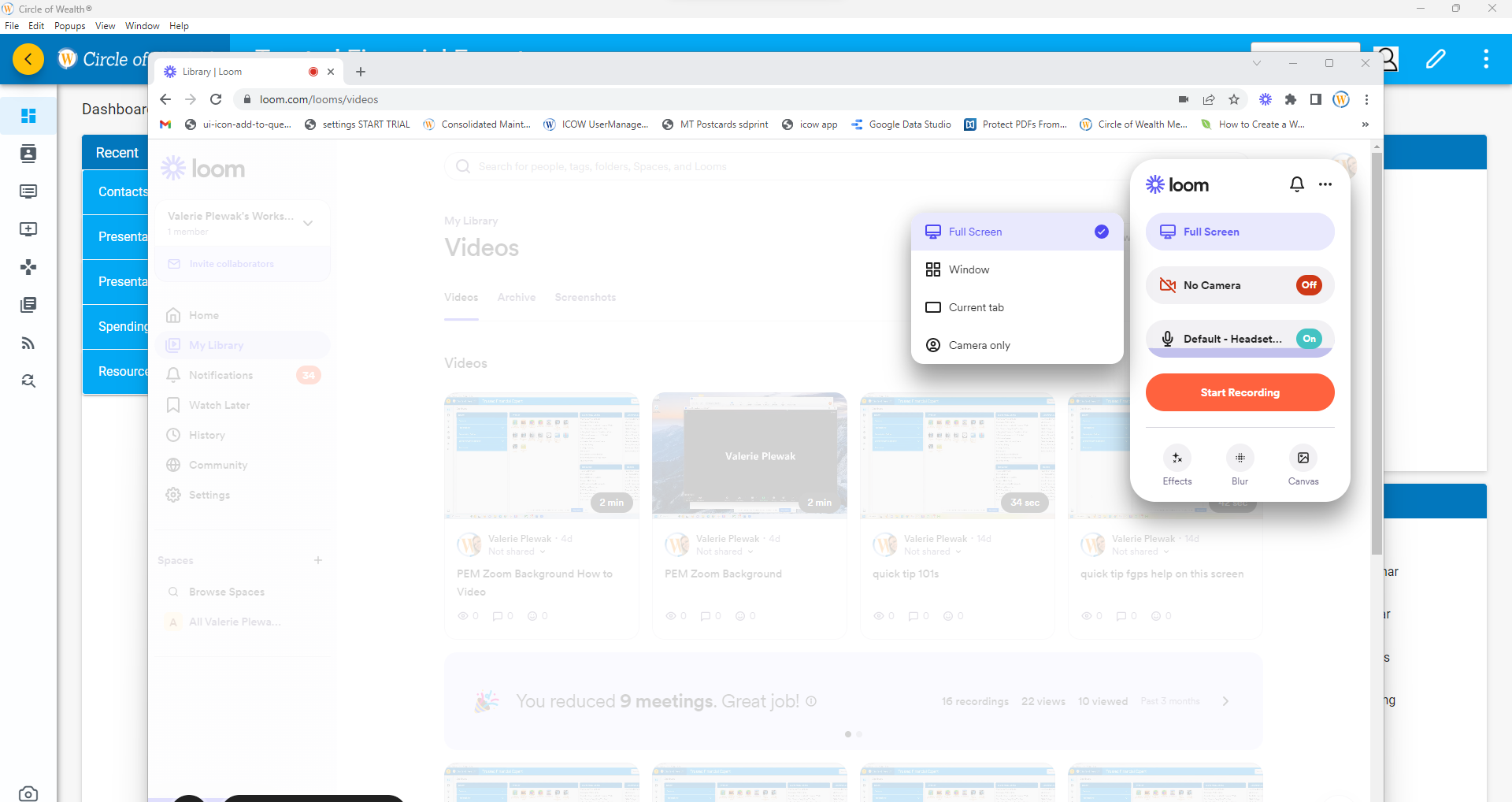 Next, Loom will confirm what you want to share (i.e., what you want to share on your recording)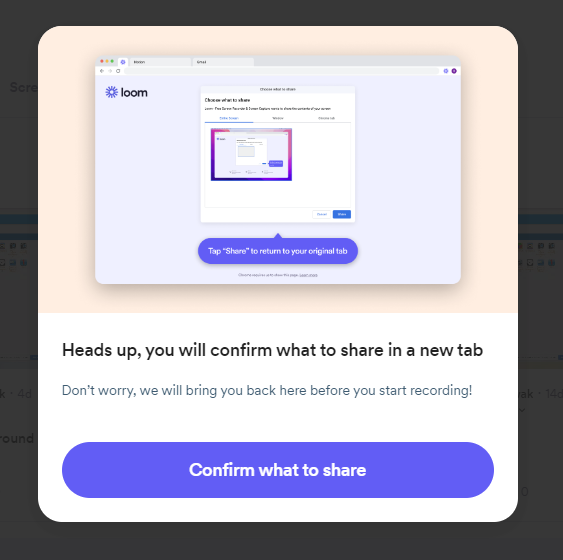 And then another window pops up and asks me which computer screen I want to share (because I selected "full screen" - if you selected a window, this is where it would ask you which window, etc.) Pick the screen (or window) you want to share (make sure it is the one you have the Circle of Wealth open on) and then click "Share"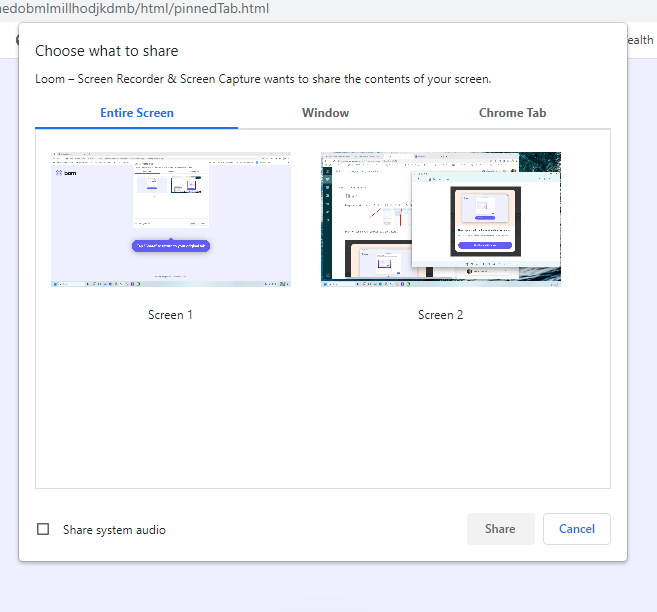 As soon as you click the "Share" Loom starts a countdown and begins recording everything on that screen.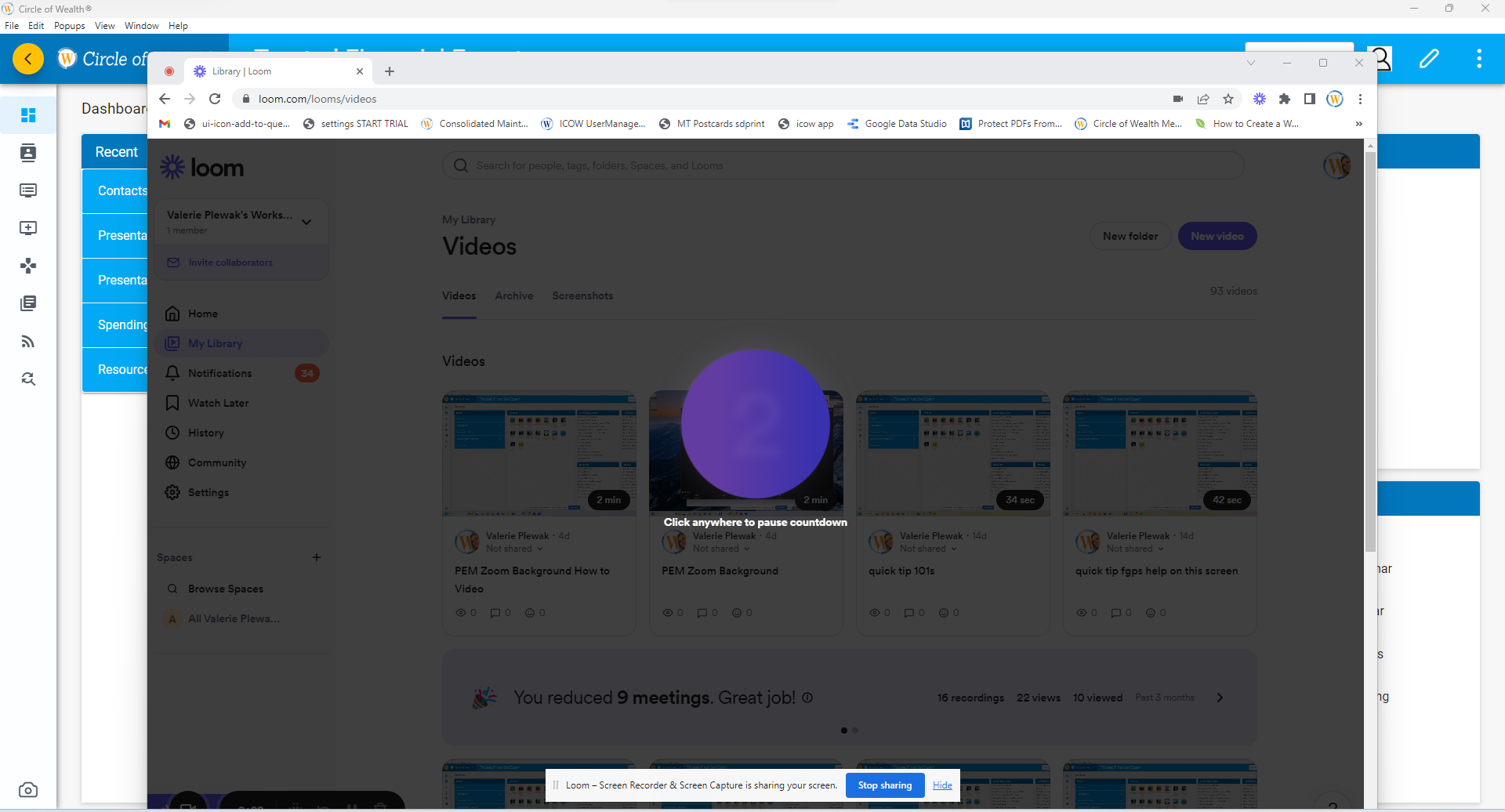 Immediately toggle over to the Circle of Wealth software and start your presentation.
You will know Loom is recording b/c of the window circled below at the bottom of your screen.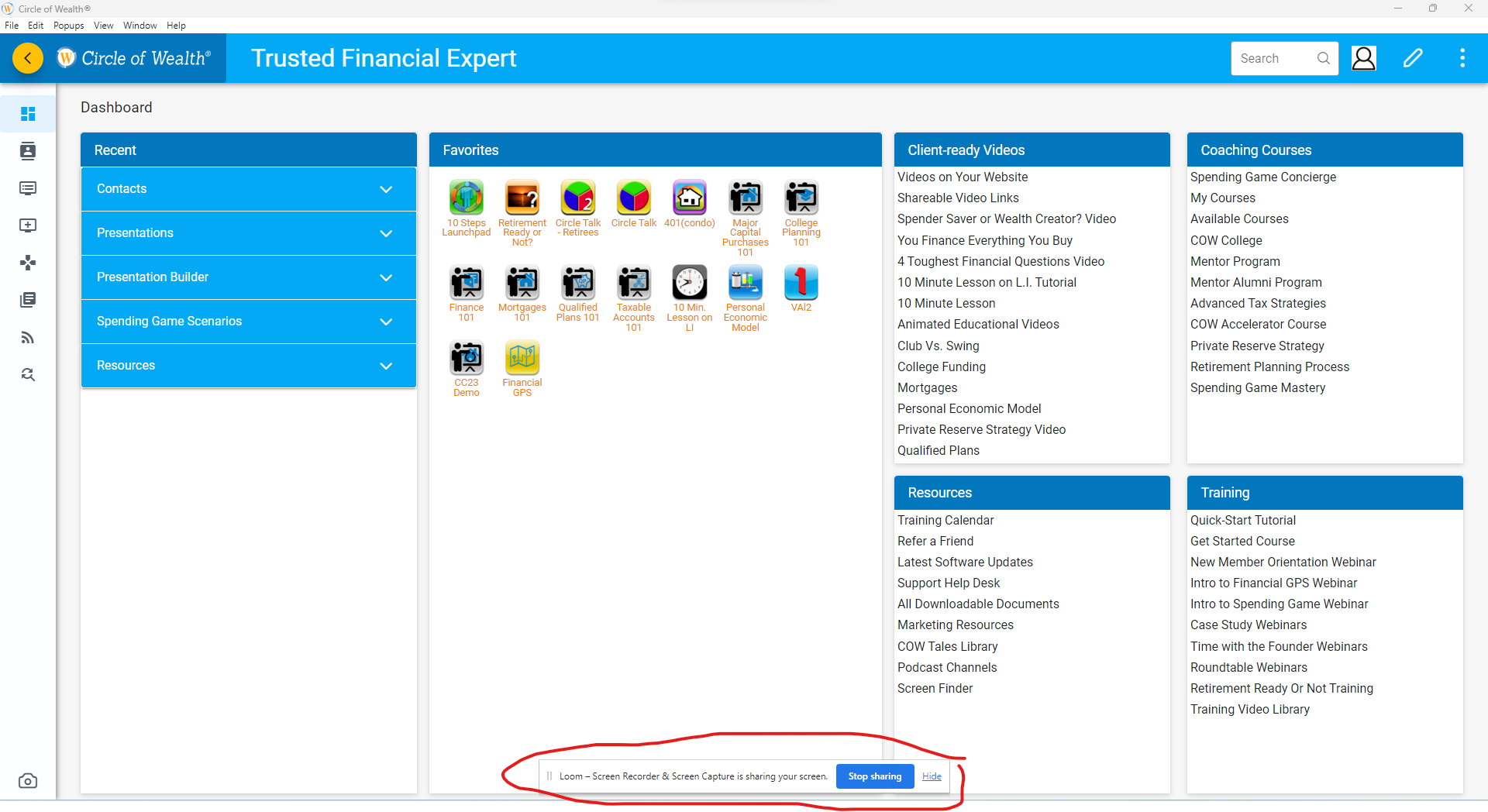 When you are done with your presentation recording, click "Stop Sharing" to stop the recording. Now you video will show up in your Loom Video library.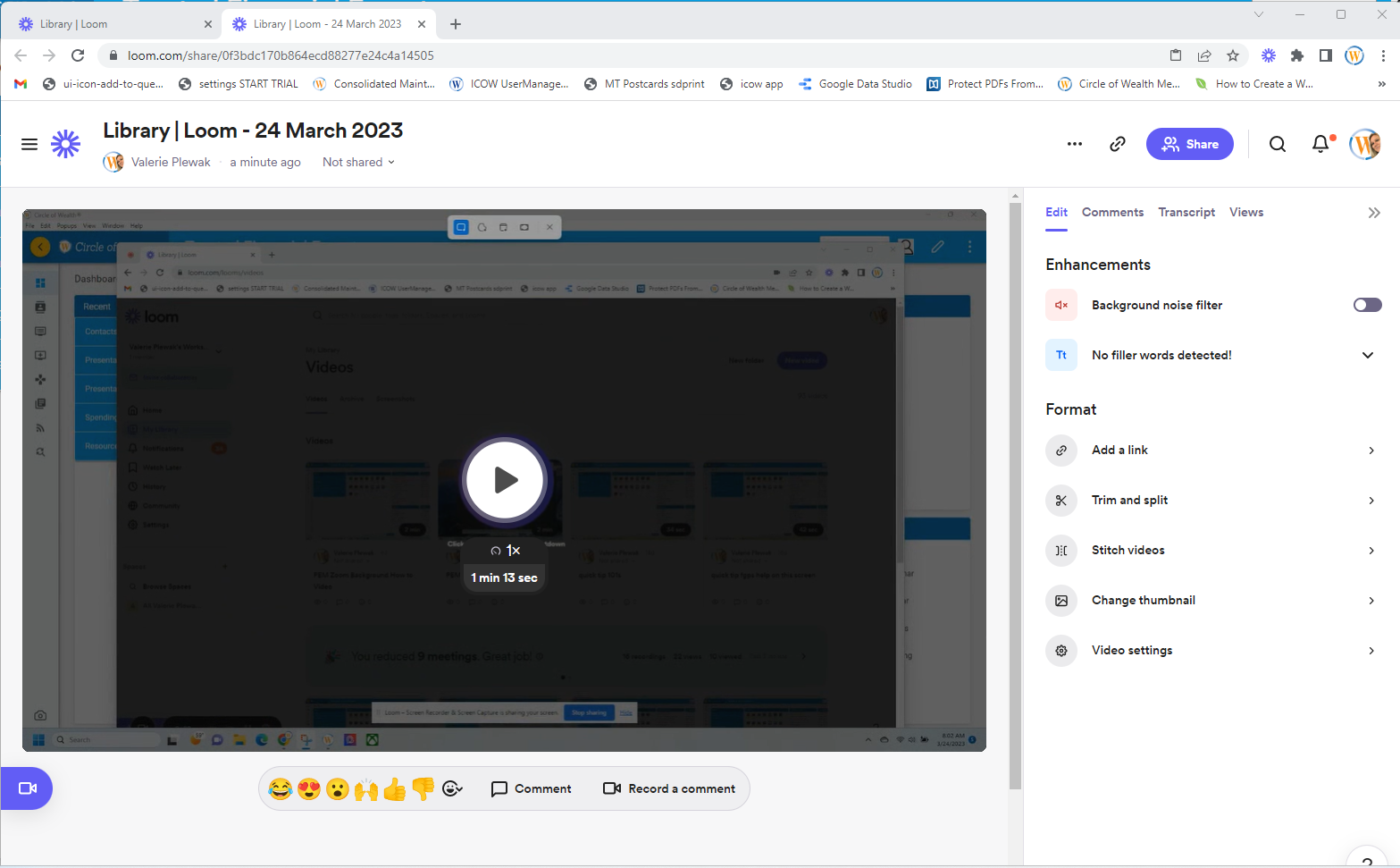 Rename your video so you know what it is and then click on the Link Button to copy the video's link to send to someone via email.