The Circle of Wealth® software offers target culture USA and target culture Canada. The software defaults to USA, to change your target culture to Canada follow the steps shared below. (Click here to see the list of what changes)
Explainer Video:
Step-by-step Instructions:
1. Open the Circle of Wealth® software and Login.
2. Click on your headshot. This is located on the top right-hand corner of the software. See below.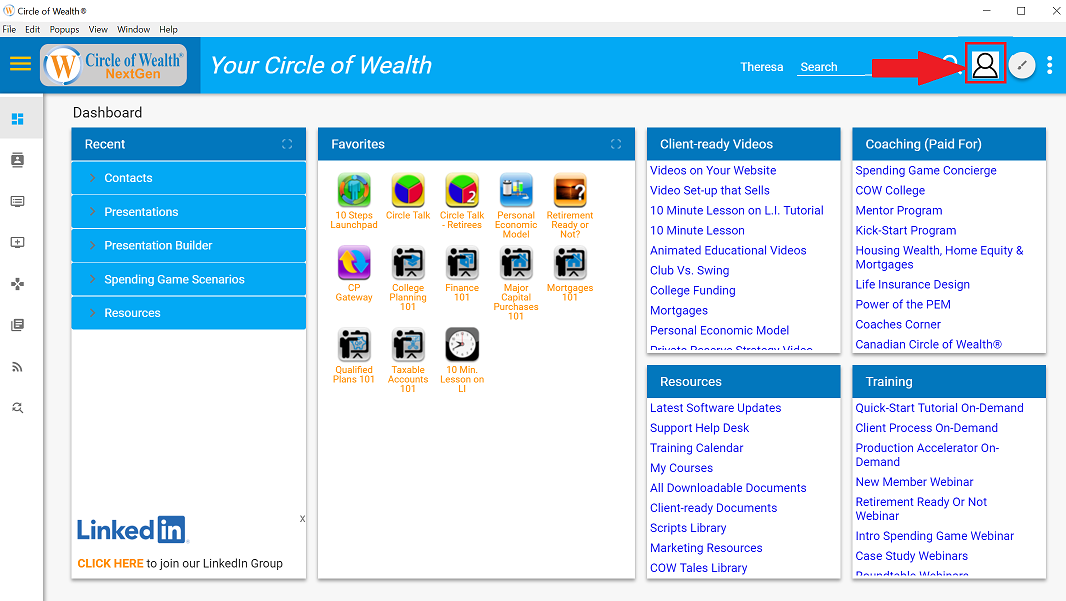 3. In the drop down, click on "Settings". See below.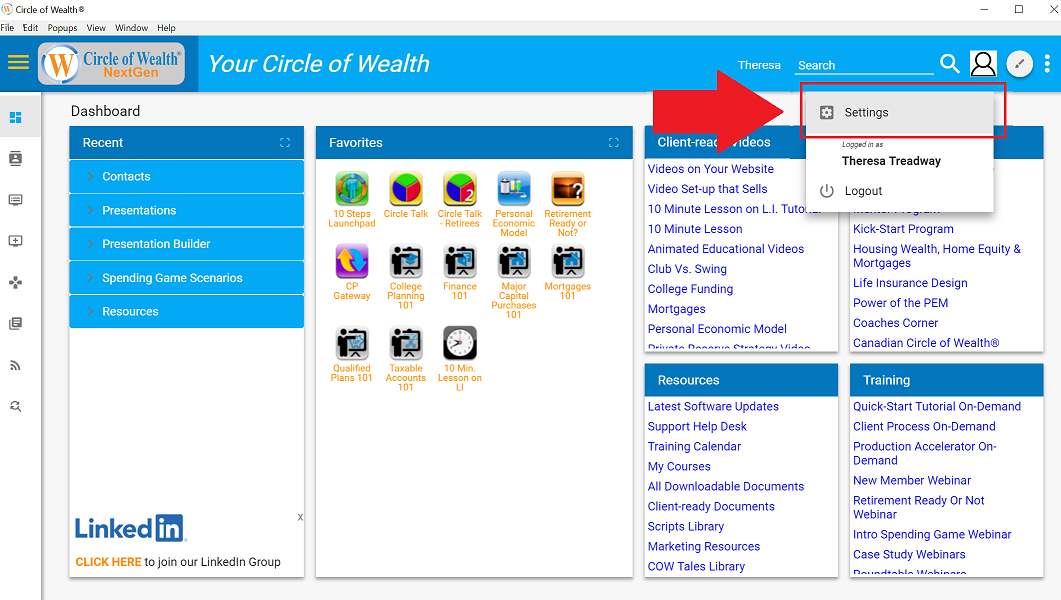 4. To the right of "Target Culture", click on the drop down. See below.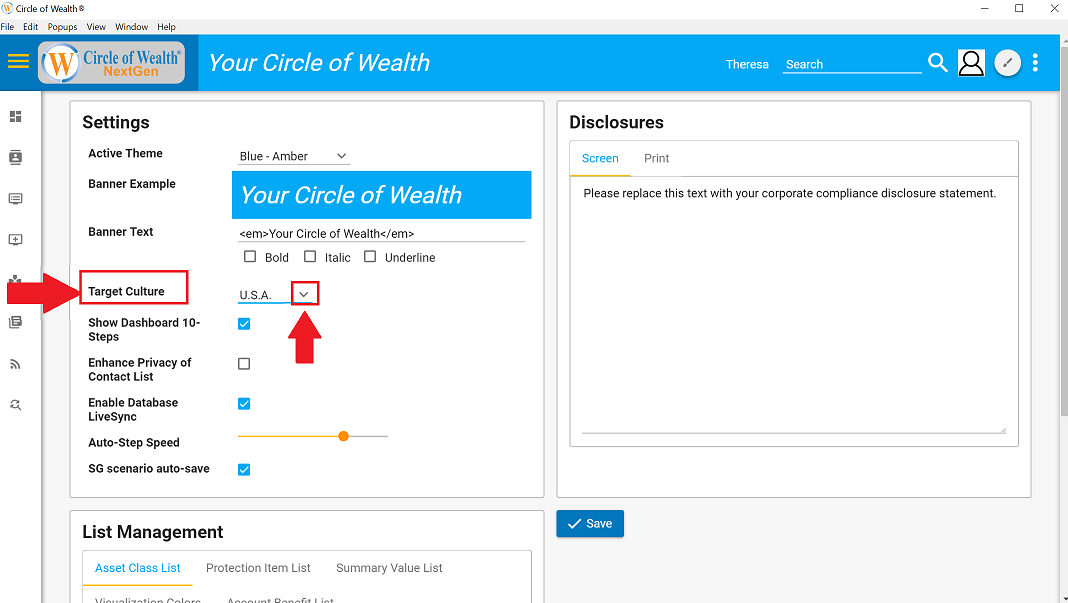 5. Select the correct target culture you want. See below.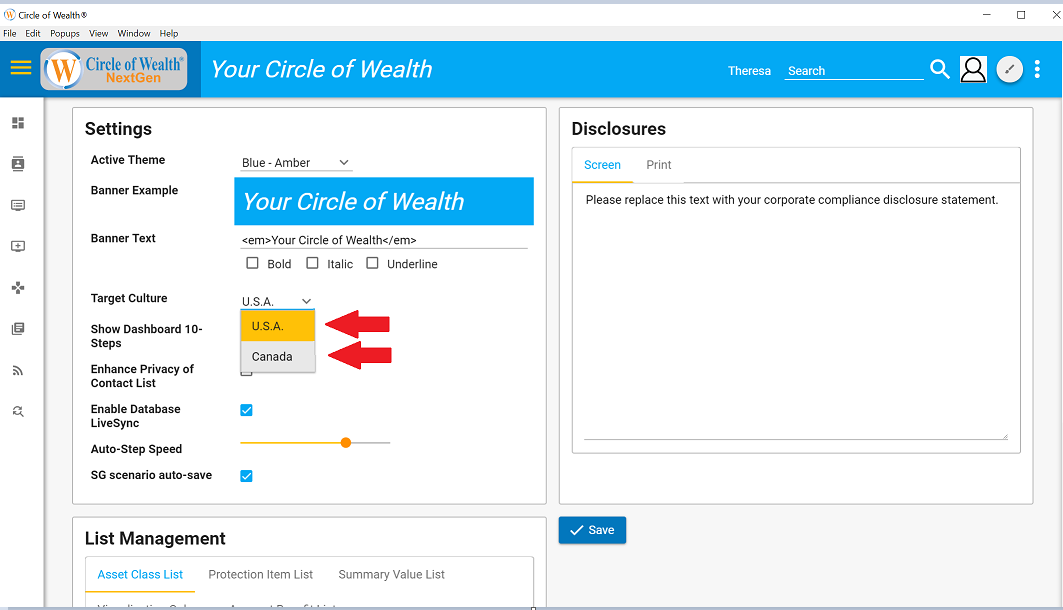 6. Click "Save". See below.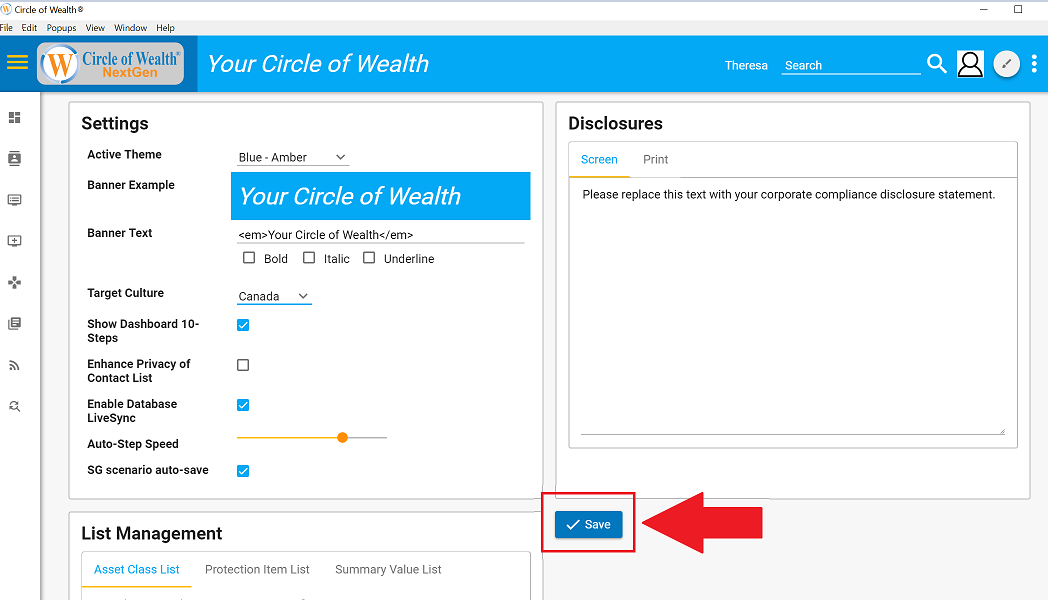 7. Click on dashboard. See below.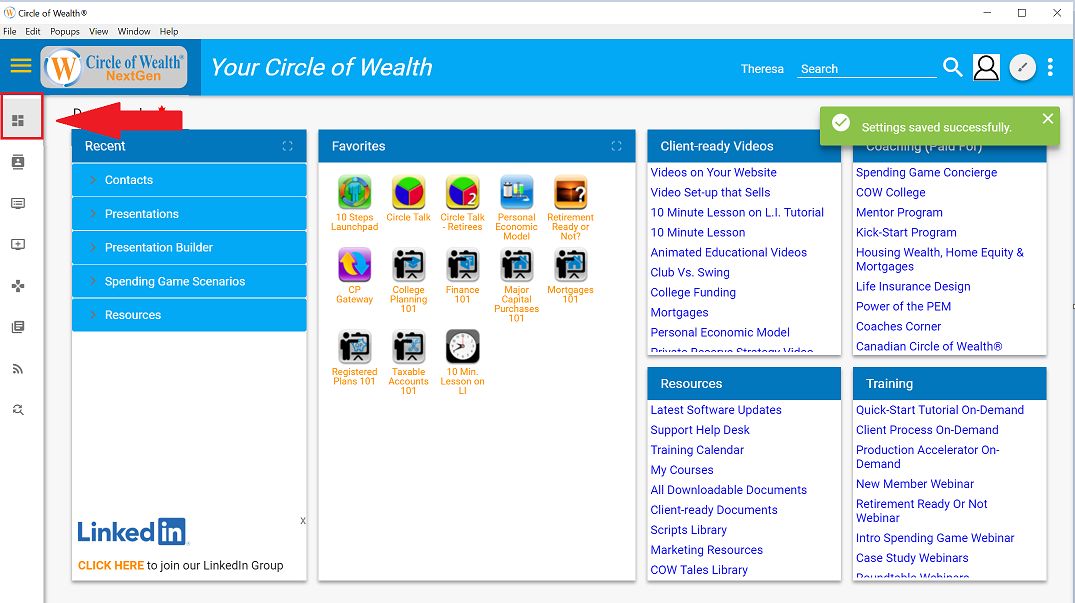 8. For Canadians: You will see the maple leaf located on the top left-hand part of the screen. This how you can confirm the settings were saved correctly. See below.